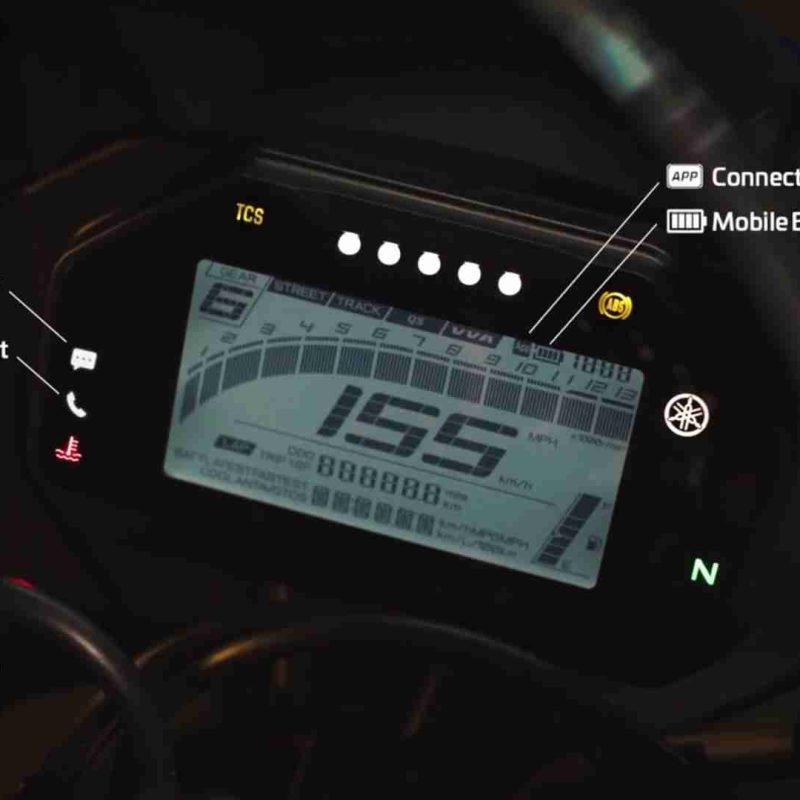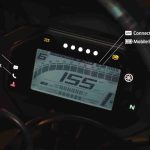 Exploring the Features and Benefits of the R15 M TFT Meter
July 25, 2023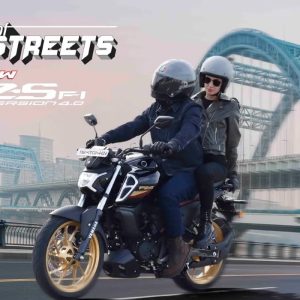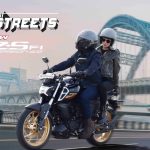 Tech-Savvy Riding: Understanding The Advanced Features In Yamaha FZS
August 31, 2023
Performance in the realm of motorcycle racing isn't only about raw power and technical skill; it's also about the rider's comfort and confidence. Yamaha knows better than anybody else that a rider's racing experience may be dramatically impacted by the clothing they wear. Yamaha's jackets and helmets perfectly combine elegance and utility thanks to their history of precise engineering and dedication to innovation, giving riders an advantage both on the road and in terms of appearance.
Yamaha Jackets: Merging Form and Function
More than just protective clothing, Yamaha jackets represent the company's racing background and commitment to greatness. These jackets are made from cutting-edge fabrics and created to offer maximum safety without sacrificing appearance. The aerodynamic features increase the rider's agility on the track while simultaneously reducing wind resistance.
The construction of the jackets places a strong emphasis on ventilation, ensuring that the rider stays cool even throughout the most gruelling competitions. Mesh panels positioned in high-heat locations strategically enable adequate airflow, preventing discomfort and overheating. Since maintaining the proper body temperature is essential for sustained performance, this function is a game-changer.
Yamaha jackets offer more than just technical features; they also serve as a platform for individual expression. Riders may select a jacket that fits their unique style thanks to the elegant designs and various colors available. The rider gains confidence due to the aesthetic-performance synergy, which results in a psychological advantage that positively affects their performance on the course. Yamaha Jackets also have a reflective lining which makes riding during the night fairly easier for the rider. It also has effective padding to break the rider's fall and protect the rider during an accident. These jackets are water resistant and made of breathable material so as to give that extra comfort to the rider.
Yamaha Helmets: Protection Redefined
Possibly the most crucial piece of equipment a motorcyclist will ever own is their helmet. Yamaha's dedication to rider safety is demonstrated through its line of helmets. These helmets, which are made of cutting-edge materials, offer a high level of impact protection without sacrificing comfort.
The aerodynamic design of Yamaha helmets is one of their most distinctive qualities. The helmets' aerodynamic design reduces wind resistance, allowing riders to concentrate on the race rather than fighting the wind. Long races are made easier for riders thanks to this design, which ultimately improves performance.
Yamaha helmets include an advanced ventilation system that keeps the eye area clear and prevents fogging. These helmets excel at ensuring that riders can perform at their highest level without any restrictions because good airflow is essential for rider concentration.
Yamaha helmets also come with quick-release visors that may be replaced without difficulty even during a heated race. Despite changing weather conditions, this function guarantees riders always have the optimum sight in addition to increasing convenience.
The Psychology of Style and Performance:
The connection between appearance and performance is psychological as well as functional. Riders are stepping into a tradition of champions and innovators as they don the recognizable Yamaha jackets and helmets. This sense of connection and belonging significantly impacts their self-assurance and outlook.
Studies have demonstrated that performance in high-stress situations is directly impacted by confidence. Yamaha taps into this psychological aspect by giving riders gear that mixes flair and utility, assisting riders in overcoming doubts and achieving their best potential on the track.
Yamaha in Bangalore is aware that motorcycle racing is a symphony of engineering, skill, and style and not simply about speed. This philosophy is demonstrated by the jackets and helmets they are wearing. Yamaha improves a rider's whole experience by seamlessly combining cutting-edge technology, safety, and aesthetics, enabling them to perform at their best while looking their best. Having equipment that magnifies both performance and style might be the distinguishing trait that sets champions apart in the racing world, where every second matters. Yamaha Jackets and helmets are available at Perfect riders showroom, making it easier for you to purchase quality products with maximum protection.