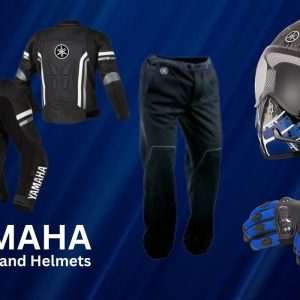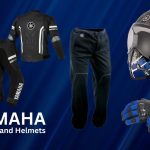 Racing with Style: How Yamaha Jackets and Helmets Enhance Performance
August 21, 2023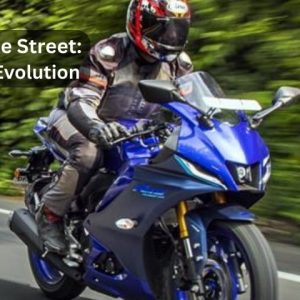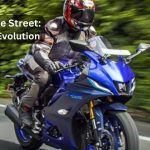 From the Track to the Street: Yamaha's Sportbike Evolution
September 21, 2023
Riding a motorcycle is an exhilarating experience unlike any other, and Yamaha has been at the forefront of offering riders cutting-edge technology. The Yamaha FZS is a shining illustration of their dedication to fusing strength, style, and cutting-edge technologies in a seamless manner. We will delve into the technological marvels of the Yamaha FZS in this blog, giving readers a deeper appreciation for how these technologies improve the riding experience.
Engine Technology: The Yamaha FZS's high-performance engine provides an adrenaline-pumping riding experience. The FZS has a quick and effective engine that maximizes power delivery and fuel efficiency thanks to sophisticated fuel injection technology. The smooth acceleration, accurate throttle response, and low emissions provided by this fuel injection system make it not only powerful but also environmentally responsible.
Ride-by-Wire Throttle: The ride-by-wire throttle system on the Yamaha FZS is cutting edge. Electronic sensors have taken the role of conventional mechanical wires, interpreting your throttle inputs and translating them into accurate engine responses. This feature gives the motorcycle more refined and accurate control, making it simpler to handle and manoeuvre in a variety of road conditions.
Advanced LCD Instrument Panel: A cutting-edge LCD instrument panel on the FZS puts a plethora of knowledge at your fingertips. Important information like speed, rpm, fuel level, gear position, and much more are provided on the simple-to-read display. It may also be tailored to display your chosen riding information, helping you to keep informed and concentrated on the road in front of you.
Yamaha Chip Controlled Throttle (YCC-T): The Yamaha Chip Controlled Throttle (YCC-T) takes ride-by-wire technology a step further by instantly adapting to your riding style. The YCC-T optimises the fuel-air mixture for best performance and efficiency by examining numerous factors such as speed, engine rpm, and throttle input. Especially during vigorous rides, this clever technology guarantees smooth power delivery and increased overall performance.
Traction Control System (TCS): Riding in various road conditions and weather might be difficult. The FZS is outfitted with an advanced Traction Control System (TCS) that continuously tracks wheel speed and looks for any signs of impending traction loss. The technology intervenes by reducing the engine output whenever the sensors detect wheel slides, guaranteeing a steady and secure ride.
Anti-lock Braking System (ABS): Bikes with ABS prevent wheel lockup when braking. It improves stability and steering control by swiftly altering the brake pressure, lowering the chance of skidding and enhancing safety. A key component that improves braking performance and maintains rider control on a variety of road surfaces is ABS.
The Yamaha FZS is proof of the company's dedication to providing riders with cutting-edge technology that combines performance and power with comfort and safety. The FZS redefines tech-savvy riding thanks to its quick engine technology, ride-by-wire throttle, modern LCD instrument panel, and safety features including Traction Control System and Unified Braking System. The Yamaha FZS promises a thrilling experience that will leave you in awe of its cutting-edge features and unsurpassed performance on the road, regardless matter whether you are an experienced rider or a novice. So get on board and welcome the Yamaha FZS as the motorcycle of the future!