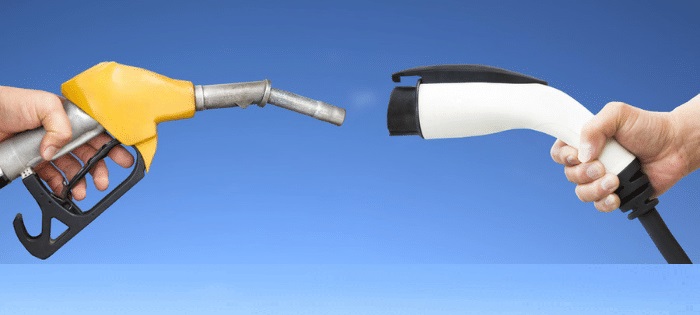 Hybrid Vehicles: The Perfect Balance Between Fuel Economy and Performance
April 28, 2023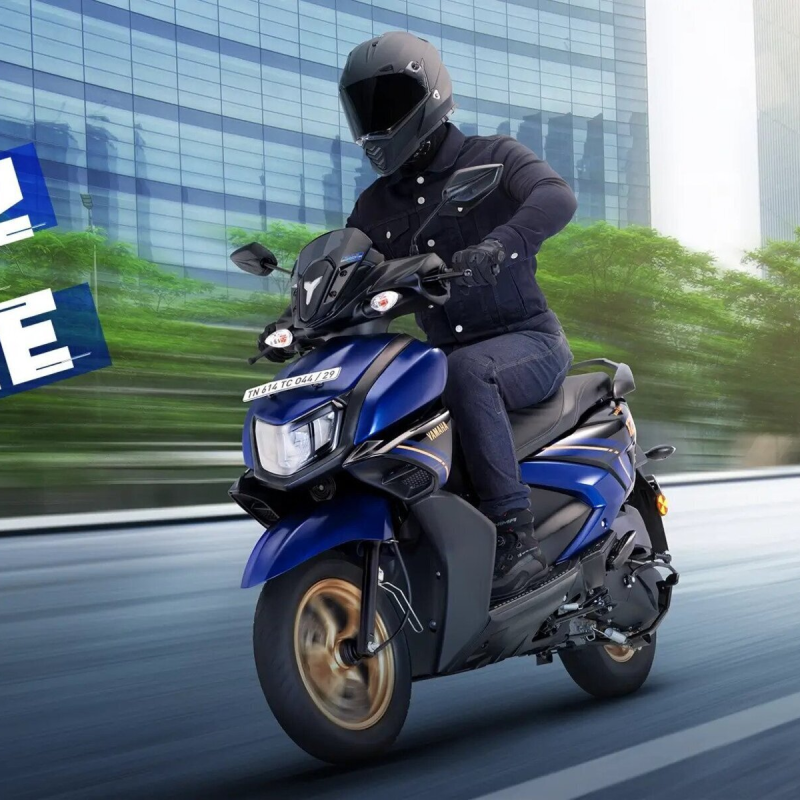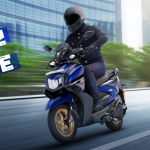 Top 5 reasons why Yamaha RayZR 125 Fi is the best choice for you
June 27, 2023
Motorcycles have evolved into a lifestyle in today's technologically advanced society, becoming more than just a mode of transportation. Yamaha, a well-known motorbike manufacturer, has always been on the cutting edge of innovation. Bluetooth connectivity in their FZ Series motorcycles is one of their major innovations. This function provides motorcyclists with numerous advantages, revolutionising their riding experience. This blog post will go through the benefits of Yamaha's Bluetooth connectivity option for the FZ Series in depth.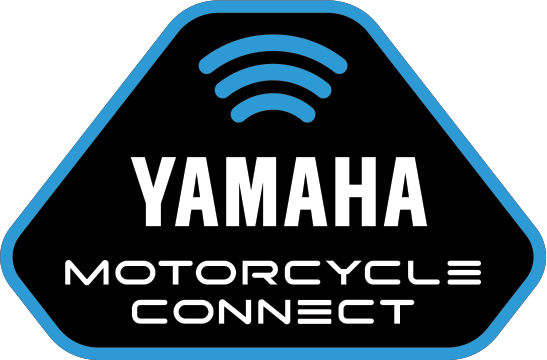 The new "Yamaha Motorcycle Connect X" Application, which is Bluetooth enabled, provides users with a seamless riding and maintenance experience in novel ways. The introduction of "Bluetooth-enabled technology" intends to provide possible benefits to customers through a slew of safety and practical features.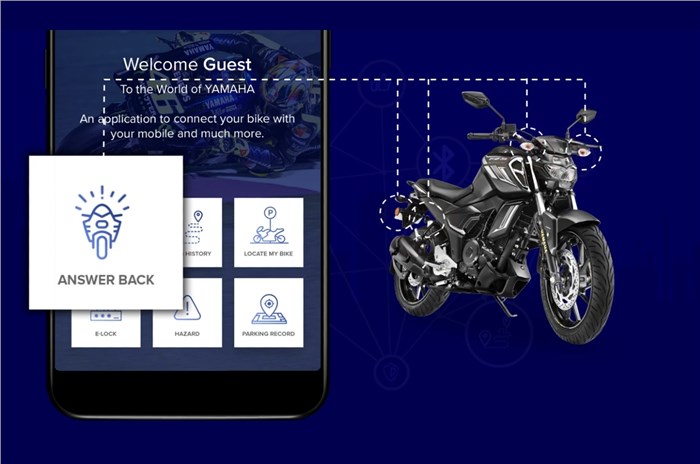 Answer Back – When you activate this feature, the bike's indicators begin to blink and the horn begins to beep. Riders can use the Bluetooth connectivity option to effortlessly link their cellphones or other Bluetooth-enabled devices to their FZ Series motorcycles. This allows motorcyclists to stay connected while maintaining their safety. They can use voice commands or handlebar-mounted controllers to receive calls, access GPS navigation, listen to music, and even control the features of their gadget. The ability to converse hands-free allows motorcyclists to keep their eyes on the road while yet staying connected.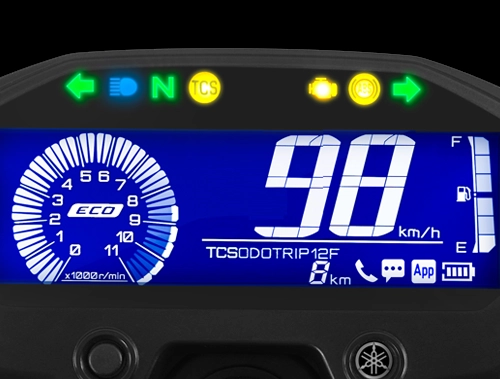 Maintenance and Diagnostics: The Bluetooth connectivity function from Yamaha extends beyond entertainment and communication. It also gives motorcyclists useful information on the performance of their motorcycles. By utilising compatible diagnostic tools or Yamaha's specialised mobile app, riders may connect to their FZ Series motorcycles and get real-time data about the engine, fuel consumption, battery health, and other key aspects. This information enables users to monitor the state of their motorcycle, schedule maintenance as needed, and handle possible concerns as soon as they arise.
Security and Anti-Theft: Every motorcycle rider is concerned about motorcycle theft. Yamaha's Bluetooth communication technology incorporates anti-theft protections to enhance the security of the FZ Series motorcycles. Using the E-lock technology, you may lock your bike and avoid theft. Riders can activate an alarm system, immobilise the motorcycle, and track its whereabouts in the event of theft via a mobile app or associated security equipment. This function gives them peace of mind and offers more security to their investment.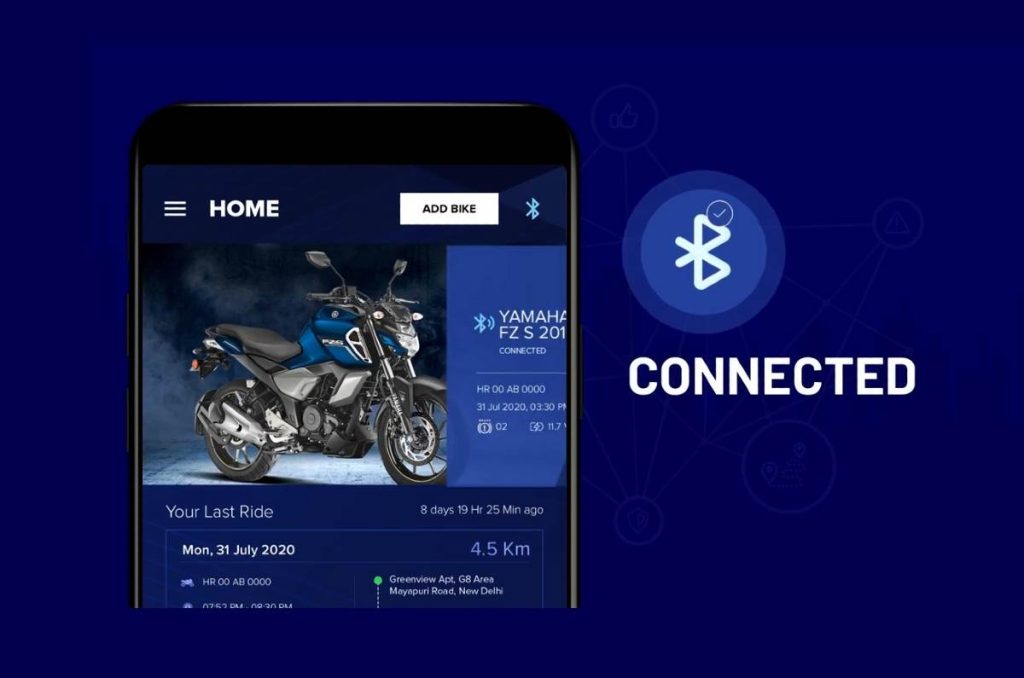 Riding History – Every ride's specific trip details are available for viewing.
Parking Record – This displays a route map from where you are now to where you have stored your bike.
Hazard – When you press the button, all of the indicators begin blinking continuously to warn other motorcyclists on the road to be cautious.
Yamaha's Bluetooth connectivity technology has transformed the riding experience of FZ Series motorbike users. It provides seamless communication, entertainment, navigation, and access to crucial performance information about the motorcycle. Yamaha has genuinely embraced technology to deliver a more connected and personalised riding experience, with better security features, firmware upgrades, and personalisation choices. Whether you are a tech enthusiast, a music lover, or a thrill seeker, Yamaha's Bluetooth connectivity function in the FZ Series is sure to enhance your driving experience. With Yamaha's innovation, you may experience the future of motorcycles!