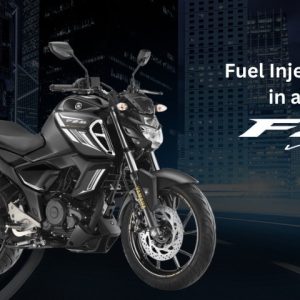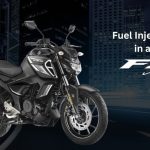 Yamaha FZS FI: Fuel Injection Excellence in a Motorcycle
November 2, 2023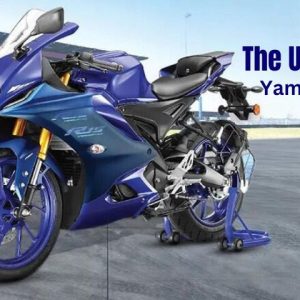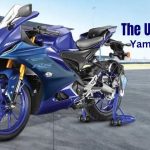 The Ultimate Sportbike: Yamaha R15V4 Unveiled
November 17, 2023
In the world of motorcycles, there's a certain allure that surrounds cruisers. These two-wheeled machines, with their relaxed riding positions and classic styling, evoke a sense of freedom and adventure on the open road. Yamaha, a brand renowned for its innovation and reliability, has taken the cruiser experience to a whole new level with the Yamaha FZX. In this blog, we will explore the FZX cruiser and why it's a dream come true for those who love the open road.
Classic Cruiser Styling with a Modern Twist:
The Yamaha FZX combines classic cruiser aesthetics with a modern twist. At first glance, you'll notice the timeless design cues, such as the long, flowing lines, low-slung seat, and retro-inspired round headlamp. These elements pay homage to the golden age of cruisers, and they're sure to turn heads as you roll down the road.
However, the FZX is not just about nostalgia; it brings a contemporary touch to the cruiser world. Yamaha has paid meticulous attention to detail in the design and build quality. The fit and finish of the FZX are top-notch, and it exudes a premium feel that's truly delightful for riders who appreciate quality.
A Comfortable and Relaxed Riding Position:
Cruisers are known for their comfortable and relaxed riding positions, and the Yamaha FZX is no exception. The low seat height and wide handlebars allow riders to stretch their legs and enjoy a laid-back, open-road experience. The cruiser is all about comfort, and the FZX delivers it in spades.
Whether you're embarking on a long journey or just enjoying a leisurely ride on a lazy Sunday afternoon, the FZX's ergonomics ensure that you remain in complete control while relishing the freedom that comes with the cruiser lifestyle.
Engine Performance and Technology:
The heart of any cruiser is its engine, and the FZX doesn't disappoint. It boasts a 149cc, air-cooled, single-cylinder engine that delivers a healthy dose of torque in the low and mid-range. This makes for smooth and effortless cruising, whether you're rolling through city streets or tackling highways.
What sets the FZX apart is its modern engine technology. Equipped with Yamaha's Blue Core technology, this cruiser offers a balance between power and fuel efficiency. The engine is not only responsive but also eco-friendly, meeting stringent emission norms. It's a nod to Yamaha's commitment to sustainability without compromising on performance.
Superior Handling and Stability:
Cruisers may be built for a relaxed ride, but that doesn't mean they can't handle well. The FZX is designed with a diamond-type frame offering excellent rigidity and stability. This is essential for maintaining control and balance, even at higher speeds on the open road.
The suspension setup on the FZX is tuned for comfort, making it ideal for absorbing the bumps and irregularities that you might encounter during long rides. The result is a smooth and plush ride, ensuring that you reach your destination without feeling fatigued.
Cruiser Soundtrack: The Exhaust Note
One of the signature features of any cruiser is its distinctive exhaust note. The FZX doesn't disappoint in this department. Yamaha engineers have crafted a unique exhaust system that produces a deep, rumbling sound, reminiscent of classic V-twin cruisers. It's a symphony that accompanies you as you cruise down the highway, creating an immersive riding experience that only a cruiser can provide.
Practicality and Versatility:
While the FZX is a cruiser at heart, it doesn't shy away from practicality. The bike comes with a spacious under-seat storage compartment, perfect for stashing away your essentials. It's a thoughtful addition for riders who want to carry their gear without the need for additional luggage.
In addition, the FZX is equipped with a digital instrument cluster that provides essential information such as speed, fuel level, and trip meter. This modern touch complements the classic styling, offering the best of both worlds.
For those who like to add a personal touch to their ride, the Yamaha FZX offers customization options. Whether it's a different seat, handlebars, or a unique paint scheme. The Yamaha FZX can be tailored to reflect your individual style. This is a nod to the cruiser culture, where riders often take pride in customizing their machines to stand out from the crowd.
The Yamaha FZX is more than just a cruiser; it's a statement. It's a statement of individuality, freedom, and the love for the open road. This motorcycle captures the essence of classic cruisers while infusing modern technology and Yamaha's commitment to quality and performance.
For riders who cherish the wind in their face and the open road ahead, the FZX is a dream come true. It's not just a motorcycle; it's a passport to a world of adventure, where every ride is a journey of self-discovery. Yamaha has redefined the cruiser experience with the FZX, making it a perfect choice for those who love the open road and the stories it has to offer.