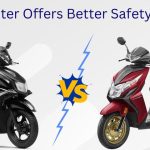 Safety First: Ray ZR vs. Dio – Which Scooter Offers Better Safety Features?
October 16, 2023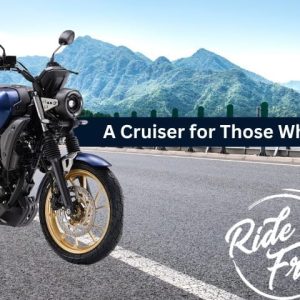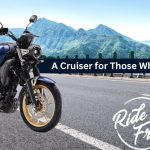 Yamaha FZX: A Cruiser for Those Who Love the Open Road
November 2, 2023
In the bustling streets and highways of India, where two-wheelers rule the road, the Yamaha FZS FI stands tall as a shining example of fuel injection excellence in a motorcycle. Yamaha, a renowned name in the world of motorcycling, has consistently delivered high-performance, reliable machines. The FZS FI is no exception and has found its niche in the Indian market, setting a benchmark for the competition.
The Fuel Injection Advantage:
Fuel injection technology has revolutionized the world of motorcycles, and Yamaha has been at the forefront of this innovation. The Yamaha FZS FI boasts a fuel-injected engine, which ensures smoother power delivery, improved fuel efficiency, and reduced emissions. For Indian riders, these benefits are especially significant.
Efficient Power Delivery: In the hustle and bustle of Indian traffic, where quick accelerations and agile manoeuvring are essential, the FZS FI's fuel injection system shines. It ensures a precise and consistent air-fuel mixture, resulting in smoother throttle response and linear power delivery. This translates into enhanced control and confidence while navigating through the chaotic streets of India.
Fuel Efficiency: In a country where fuel prices are a major concern for every rider, the FZS FI's fuel injection system helps optimize fuel consumption. It ensures that the engine is always running at its most efficient, delivering more kilometres per litre. This not only saves money but also reduces the environmental impact.
Reduced Emissions: India is grappling with air pollution and every contribution to reducing emissions matters. The fuel injection technology in the FZS FI helps in achieving lower emissions, making it more eco-friendly compared to carbureted motorcycles. It's a step towards a greener and more sustainable future.
Apart from the fuel injection technology, the Yamaha FZS FI is also a head-turner when it comes to design. Its sharp and muscular lines give it a sporty appearance. The bike's LED headlamp and tail light add a modern touch and provide better visibility, which is crucial during night rides in India.
The ergonomics of the FZS FI are well-thought-out for the Indian market. The upright seating posture offers rider comfort, especially during daily commutes in traffic. The bike's comfortable seat ensures that you can ride for extended periods without feeling fatigued.
The instrument cluster is a combination of analogue and digital elements, displaying essential information such as speed, fuel level, and gear position. It's easy to read, even in bright Indian sunlight.
Performance and Handling:
The heart of the Yamaha FZS FI is a 149cc, single-cylinder, air-cooled engine. This engine produces enough power to handle both city traffic and highway cruising. The fuel-injected engine provides ample low and mid-range torque, making it an excellent choice for urban riding conditions. The 5-speed gearbox is smooth, ensuring that gear changes are effortless.
The suspension setup, featuring telescopic forks at the front and a monoshock at the rear, offers a good balance between comfort and handling. This is particularly beneficial when navigating India's diverse road conditions, from pothole-ridden streets to smooth highways.
The bike's diamond frame chassis provides stability and agility. It feels planted while cornering, instilling confidence in the rider. The fat 140mm rear tire ensures a good grip, even during spirited riding.
In India, safety is a paramount concern for riders, given the chaotic traffic and road conditions. The Yamaha FZS FI addresses these concerns with its safety features.
Anti-lock Braking System (ABS): The FZS FI is equipped with ABS, which prevents wheel lockup during hard braking, reducing the risk of accidents. This is a crucial safety feature for Indian riders.
Disc Brakes: The bike comes with a front and rear disc brake setup, providing effective stopping power. This is essential for avoiding collisions in Indian traffic.
Wide Rearview Mirrors: The FZS FI has wide and well-placed rearview mirrors, ensuring that riders have a good view of what's happening behind them, enhancing safety while changing lanes or merging into traffic.
Yamaha has managed to strike a balance between performance, features, and affordability with the FZS FI. It competes favourably in its segment in terms of pricing. While it may not be the cheapest option, it offers excellent value for the features and technology it brings to the table.
Additionally, Yamaha's reputation for reliability and the strong resale value of their motorcycles means that the FZS FI is not only a good purchase for your daily commute but also a wise investment.
The Yamaha FZS FI is a prime example of how a motorcycle can be tailored to the specific needs of the Indian market. Its fuel-injected engine, stylish design, comfortable ergonomics, and safety features make it a compelling choice for riders across the country.
Whether you're a daily commuter in city traffic, a weekend rider exploring the countryside, or an enthusiast looking for a combination of style and performance, the FZS FI is a motorcycle that caters to a wide spectrum of riders. It's not just a bike; it's an experience that embodies the spirit of motorcycling in India, and it does so with fuel injection excellence.