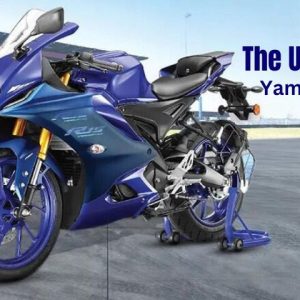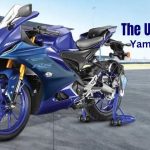 The Ultimate Sportbike: Yamaha R15V4 Unveiled
November 17, 2023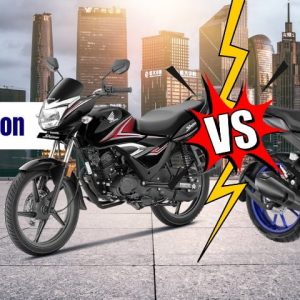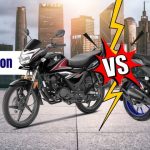 Choosing Your Champion: Honda Shine 125cc VS. Yamaha Fzs 150cc – A Comprehensive Buying Guide
November 30, 2023
In the world of scooters, where style, performance, and comfort converge, one name reigns supreme – the Yamaha Fascino 125. As a brand synonymous with excellence and innovation, Yamaha has once again raised the bar by introducing this remarkable two-wheeler. With its striking design, powerful engine, and a host of features that make it a true king in the scooter segment, the Yamaha Fascino 125 has captured the hearts of riders and earned its throne. Why the Fascino 125 is the undisputed ruler of the scooter kingdom? Let's read on to find out.
1. Aesthetic Elegance:
One glance at the Yamaha Fascino 125 and it's clear that it was designed with meticulous attention to detail. The scooter oozes elegance and sophistication, setting a new standard for scooter aesthetics. The curvy bodywork, flowing lines, and chrome accents make it stand out in a crowd. It's a scooter that not only gets you from point A to point B but also makes a statement while doing so.
2. Impressive Engine Performance:
At the heart of the Yamaha Fascino 125 lies a powerful and efficient 125cc Blue Core engine. This peppy engine not only offers a smooth and responsive throttle but also delivers excellent fuel efficiency. It's designed to provide a perfect blend of power and efficiency. Ensuring that your daily commute is not just practical but also enjoyable.
3. Smooth and Comfortable Ride:
Yamaha has always been committed to rider comfort, and the Fascino 125 is no exception. The scooter comes with a comfortable seat and a well-designed suspension system that absorbs bumps. And undulations, providing a smooth and comfortable ride. Whether you're navigating through city traffic or cruising on the open road, the Fascino 125 ensures you arrive at your destination in comfort.
4. Advanced Features:
The Yamaha Fascino 125 comes packed with advanced features that set it apart from the competition. Some of the noteworthy features include:
LED Lighting: The scooter boasts a sleek LED headlight and taillight, not only enhancing visibility but also adding a touch of modernity to its design.
Digital Instrument Cluster: The fully digital instrument cluster provides essential information at a glance, including speed, fuel level, and more.
Unified Braking System (UBS): Yamaha's UBS technology ensures better control and stability during braking, enhancing safety.
Tubeless Tires: Equipped with tubeless tires, the Fascino 125 reduces the risk of sudden flats and offers better control on the road.
Bluetooth Connectivity: Some variants of the Fascino 125 come with Bluetooth connectivity, allowing you to connect your smartphone to access calls, messages, and navigation on the go.
The Yamaha Fascino 125 isn't just a scooter; it's a statement of style, performance, and practicality. As the king of the scooter kingdom, it has earned its reputation through a combination of elegant design, powerful performance, and advanced features that cater to the needs of modern riders. Whether you're a daily commuter or a weekend explorer, the Fascino 125 promises an exceptional riding experience.
In a world where personal mobility is essential, the Yamaha Fascino 125 reigns supreme as the scooter of choice for those who demand the best in quality and style. So, whether you're cruising through city streets or embarking on new adventures, do it with a sense of regal confidence on the throne of the Yamaha Fascino 125, the scooter king. If you are looking for a Yamaha showroom in Bangalore, then Perfect Riders is your go-to destination and become a part of our "Perfect Family."